Steven Mayes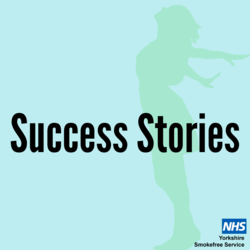 Steven started & enjoyed smoking from the age of 16 because cigarettes were easily available to him. He had tried to stop smoking a few times in the past, but only managed for about a month and then started smoking again.
On the 28th of November after having a heart problem, he had an angiogram and ended up with 4 stents put in it. This was a shock for him, and the Cardiac nurse advised him to stop smoking and referred him to the service.
Steven decided he needed the support to help him quit and approached our service. He started with patches and lozenges and completed the full course and is now 12 weeks quit.
Around the same time, he received news that his first grandchild was due to be born in January and he was still determined to stay smoke-free. However, he had promised to have one last Cigar when his grandchild was born and then quit forever.
Steven had attended the first session with his wife who also wanted to stop smoking and has also completed 12 weeks of quitting.
Since quitting he feels a lot healthier and better about himself and this has also helped with his breathing. He is very happy with the progress made and would have struggled to break the smoking habits on his own.
With support from the stop smoking service, the products prescribed to him and attending his regular appointments made it possible for him to quit.
Steven said, "You need to look at the long-term positives of stopping smoking and that's regardless of age".