Paul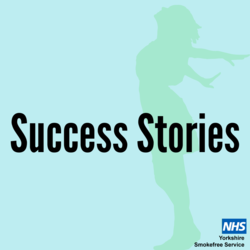 Accessing service wasn't planned, but I decided to contact Yorkshire Smokefree Calderdale due to ill health and recommendations from my GP.
During my initial consultation with my advisor, I was given all the options and settled with a vape. I have used vapes in the past, but for one reason or another, I've not taken to them but decided to give them another go with the support of the service.
This time, my experience has been totally different as I found the Skope S device easy to use and the flavours nice, especially the strawberry and menthol flavours.
I collected the products in person by visiting the Wicked store in Halifax town centre. I was very impressed with their support as they initially showed me my device, explained in detail how to use the Skope S, and helped me select the correct liquid strength.
The quit has been easier than expected as my past attempts have been difficult and have not lasted long. I like the feel of the vape as it's like holding a pen, but this is something I can puff on to help me when struggling.
I have already recommended the service to friends and family. If it works for me, there is no reason for it won't work for others. I've one voucher left that should last me around three weeks, and then I have already enquired with the shop about my long-term vaping plan as it's better than returning to cigarettes.
Vaping is not for everyone, but for me, it felt right, and I'm happy to give it another try, and so far, so good.
Looking to find out more about our new Yorkshire Cancer Research Pilot scheme? why not contact our friendly team today?