Frances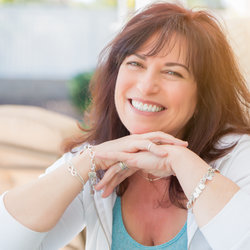 I was 15 when I first started smoking and smoked for approximately 60 years.
I started smoking at Secondary Modern, if you didn't smoke, you couldn't be in 'the gang'.
I smoked approximately 16 - 20 cigarettes a day.
The reason I stopped smoking was because I had a CT scan from the Lung Health Check program, this revealed Emphysema and calcification around the heart, this has really frightened me, I will be honest I probably wouldn't have stopped if I didn't have the scan.
I accessed the service via the telephone support and would rate it 10.10
I started my quit with the 4mg Niquitin mini's and then with support lowered onto the 1.5mg mini's.
They were very helpful, I still use them a couple of times a day when I feel like I am really struggling.
Apart from the products, my advisor Debbie was fantastic and I also had a lot of family support.
My breathing is a bit better, I really will say if anyone is offered the chance of a CT scan please take it.
I can ride my bike further than before and it really wasn't as hard to quit as I thought it would be.
I like that my clothes no longer smell of smoke.
I've been putting money in a tin, I think I have already saved around £170 from doing this.
I am saving my money for Christmas, I can only open my tin with a tin opener.
If I had the chance to go back, I would have chosen not to join 'the gang'.