David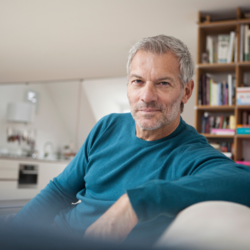 The main reason I accessed the service was for my health as I was wheezing when I laid down.
I struggled at times but I had the goal in mind to quit for good.
I used the 24h 14mg patch for the first 4 weeks and then went cold turkey.
It was alright, they were helpful, they stopped me from changing into a wild boar and ripping some ones head off.
Apart from medication, my determination and the support I recieved from Dan my advisor as I found him approachable and relatable.
I didn't visit the webpage.
My health has improved since I quit, my breathing has definitely improved and I can walk further and feel like the circulation in my legs has improved as I don't get knee pain as often now I have stopped smoking.
I haven't achieved anything else since quitting apart from my health.
The pandemic made me more determined to quit smoking as I was scared of catching the virus and mot surviving as my breathing was bad already.
I found the telephone service easily accessible but would have preferred face to face.