Dale Chiswick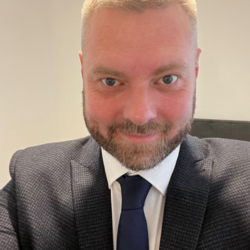 I wanted to stop smoking before I started my new career in Teaching, and also wanted to improve my health and finances.
Having been a smoker for 20 years I never thought I would be able to stop, but I did with the help of Yorkshire Smokefree, and the use of dual therapy (Quick Mist Mouth Spray and Patches)
The spray was useful first thing in the morning, after meals and for that quick fix when I craved nicotine the most.
My weekly telephone calls with Jane were really helpful. It was nice to have someone so friendly, understanding and supportive who was there to help me.
Since I have stopped smoking I have noticed that my breathing has improved when I am active.
Improved breathing means I can be more active, and this is helping with my physical and mental health as I don't get out of breath as quickly when I am exercising.
My teeth and gums have also benefitted from not smoking.