Claire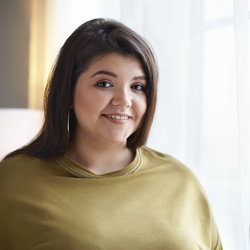 I have had a lot of support from my mum and my advisor Amanda, once I am focused on something I will really fight to see it through, though at first I maybe pushed myself too hard with it all. Stopping smoking has really improved my Mental Health, improved my sleep and also my fitness, my mum highly recommends the service not just for people trying to stop but for those supporting us aswell, she has recommended the service to other people and its not just the products that help but the brilliant support from the team aswell, especially Amanda.
I was 16 when I first started smoking, and I smoked for around 5 years. I started smoking at the same time I started experimenting with drugs, they went hand in hand.
I was smoking between 21 and 25 cigarettes a day. I decided to quit as I have really gotten into my boxing / Thai boxing and wanted to feel fitter doing it, I also wanted to save some money.
I accessed the stop smoking service via the telephone support, I would definitely rate the service as 10/10.
I used a combination of Nicotine patches and Quickmist to help me quit, I found both of these helpful but I preferred the Quickmist.
Amanda my advisor was brilliant, she was very patient and we built up a great rapport, she was very encouraging and broke things down into manageable chunks, my mum has also supported me and sought advice from Amanda on how best to support me. This definitely helped me to say quit.
My health has improved since I quit, it has helped me to improve my cardio and fitness as I found smoking effected this a lot.
Since quitting, I have completly revamped all of my bedroom, which I see as my safe comfortable space, I have a new sofa bed, LED lights and it has been painted. I also feel a lot more confident in my fitness and I feel a lot mroe focused and I have no smokers breath.
I also feel a lot more confident in my fitness and I feel a lot more focused and I have no smokers breath, this is what I like about not smoking.
I know I've definitely saved £100 from not smoking, and I would like to invest this into a motorbike.
If I could go back in time and talk to myself before taking that first cigarette, I know I was very stubborn back then, I would not have listened to myself or anyone else but I would still try and advise not to do it