Celia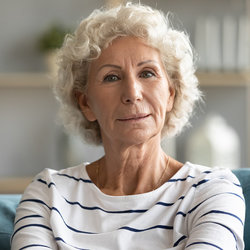 A big well done to Celia who is now happily smokefree, enjoying better health, deeper breathing, and getting back out and about for longer walks following the easing of lockdown. We caught up with her for her thoughts on her smokefree journey.
What was your main reason for accessing the service?
My health was my biggest motivator to changing my smoking habits, because I'd noticed it getting worse year on year. I fell ill at ease when I heard about the illnesses my long term smoking could put me at risk of, so I decided to seek help.
Did you believe you could make it 4 weeks smokefree?
At first, I wasn't sure. I didn't know what to expect, but when I started receiving daily support and saw my own progress I started to gain in confidence and really believe it could be done. When I finally passed that milestone, it was a big deal for me - like I'd taken a step away from the smoking-related risks I feared.
Have you used medication to help you quit?
Yes, I was prescribed Champix. It decreased my enjoyment of cigarettes and replaced my body's need for nicotine until my cravings waned.
I really couldn't have responded so well to the counselling, advice and guidance I was receiving without the help of medication to take control of my addiction.
Aside from medication, what did you benefit from most?
My advisor Carrie was the biggest supporter throughout my journey, during hard days, facing wobbles and at moments of doubt she was just a phone call away with sound advice when I needed to talk through my concerns and smoking triggers.
Has your health improved since?
I can actually stand still when I'm out and about, take a deep, clear breath and enjoy not coughing or feeling mucus when I exhale. My lungs are free. My brain is free from nicotine addiction. I am free from smoking.
What effect did lockdown have on your quit?
It made it easy to stay away from temptation, especially in beer gardens around smokers who don't care. its also been a time of reflection. It gave me the time to work on my progress and start living my best life.
What advice do you have for others looking to go smokefree?
When you hear about the dangers of smoking, it can be terrifying, it can make you feel powerless like it might be too late. Don't let your anxiety mind rule your choices, its never too late to stop being scared - only when you're scared can you be truly brave.
---
If you feel inspired by Celia's story and would like support in quitting, register for a Callback Request today.