July's Coffee Break | Inspiration to Quit Smoking this Wimbledon Fortnight!
Published at 03 July, 2023.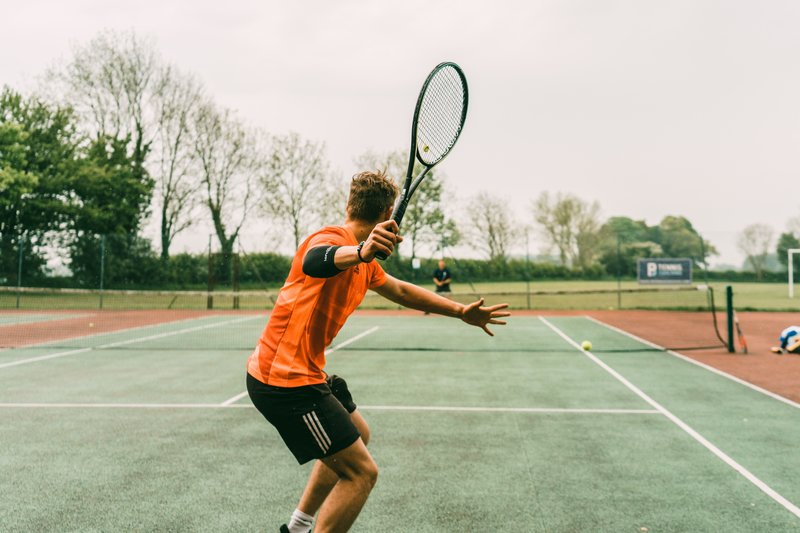 You don't have to be the next Novak Djokovic to benefit from some form of exercise. Still, you might be inspired to get your tennis shoes on this Wimbledon season and see how exercise can help when you are stopping smoking and how quitting smoking can help you exercise!
Withdrawal symptoms and cravings for cigarettes decrease during exercise and up to 50 minutes after exercising. Exercise can help your mood and decrease stress, as endorphins are released when you exercise, which helps reduce stress levels.
Quitting smoking and exercise go hand in hand as you become more aware of the health benefits of stopping smoking and exercise. If you are concerned about weight gain when quitting smoking as your taste buds return, exercise can also help with this. You might be enjoying your food more or reaching for food as a replacement for the hand-to-mouth action of going for a cigarette. Exercise can help with this and keep you motivated to stay on track and is also a great distraction from withdrawal symptoms, cravings and urges to smoke.
Top tip: Have a large bottle of water to hand to keep hydrated and to replace the hand-to-mouth action of reaching for a cigarette. Reach for the water bottle instead!
Whether tennis, cycling, walking, running or yoga, your quit attempt can be helped with some form of exercise. Checking in with your GP before starting any new exercise program is always a good idea.
You might not be up for a round of kickboxing or a full-on aerobics class, but for most people, the best way to get some form of exercise is to make it part of your everyday life.
To stay healthy, the recommended amount of physical activity is 150 minutes per week which can be achieved in different forms of exercise incorporated into your daily life: UK Chief Medical Officers' Physical Activity Guidelines, on GOV.UK
Smoking hinders your ability to exercise because your muscles need oxygen when exercising, which is depleted when you smoke. Chemicals in cigarettes, such as carbon monoxide, reduce the amount of oxygen available in your body. These chemicals harm your
blood vessels and cells and cause a narrowing of your arteries which limits the flow of oxygen-rich blood to your organs and other parts of your body, making exercise much harder. Smoking also reduces your lung capacity, and less oxygen reaches your blood. The chemicals damage your airways and lungs; cigarette tar coats the lungs, and less oxygen is absorbed.
When you start your quit attempt, the benefits of stopping smoking can be felt within a day as your blood pressure returns to normal, circulation improves, and oxygen in your blood returns to normal as nicotine and carbon monoxide levels fall and are removed. By day three, breathing becomes more accessible, and energy levels increase. Walking is noticeably easier after two weeks, making day-to-day tasks more accessible. After one month, breathing and energy levels have continued to improve, and you start to notice a change in your ability to move easier and move more. This can be a great motivation to keep your quit attempt on track. By six months, your risk of heart disease and other smoking-related disease begin to fall.
A non-smoker increases your chance of being more physically active as you age. Let's be inspired by Wimbledon fortnight this July, and whatever level of exercise is right for you, you can feel the benefits of exercising and stopping smoking!