Sheila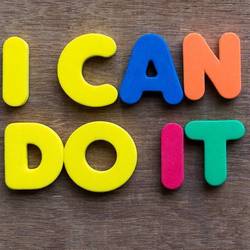 I decided to join Yorkshire Smokefree when I was suffering from excruciating back pain which I was going to have surgery for in the near future.
It wasn't until my consultation at Leeds General Infirmary that I decided to finally give all my willpower I had and quit for good. The GP let me know that I may not be eligible for the operation if I was a smoker due to problems with the healing process that would follow from major surgery which was likely to occur.
Been asked to stop smoking was definitely not something I was considering prior to attending my appointment. Although I am aware of the long-term effects smoking can cause, I found comfort when I was at home coping with my other health problems which caused extreme discomfort.
The GP let me know that I may not be eligable for major surgery as a smoker because it may cause problems with the healing process. Since then, I knew I had to quit.
I have to say, Yorkshire Smokefree Calderdale has been very supportive from start to finish of my 12-week programme. During my journey, I have attended both weekly and fortnightly appointments where I would meet my advisor on a one to one setting and discuss my current smoking activity. The early stages of my quit I was very sceptical of how my current smoking behaviour would help my current and daily back pain.
The team at Yorkshire Smokefree particularly helped me during the early stages of my programme to help me find the confidence and willpower to stay smoke-free and see the programme out which looking back now I'm so grateful for. I'm currently waiting for my operation and can honestly say I am Smoke-free and hope that I will reap the rewards in my recovery process.
The most difficult thing for me during my journey is that I found stopping smoking very difficult at first, but the amazing help from both the stop smoking team and Nicotine replacement products were absolutely essential in getting me to achieve becoming smoke-free.
I am confident to know that Yorkshire Smoke-free will be there to offer support for me if I need it in the future which I hope will not have to happen! The support they gave was second to none which is why I would definitely go straight back to them if I need it!
I am very proud to say that I am now smoke-free but I am still suffering from back pain. I still use my e-cig to help with the behaviour of smoking that I still miss and found some pleasure from the e-cig, especially in the evening.
I have since been back to my LGI consultant who was extremely pleased to find out that I took his advice on board and stopped smoking. I feel so much better in myself including my sense of smell which has returned. I have recently decorated and I'm happy that it will be left unstained by disgusting second-hand smoke. It's lovely to have spare money from not buying cigs every week. As a result, I've been treating my grandchildren which is more productive and really makes me smile.
Yorkshire Smokefree has helped me to regain a new found confidence and I have so much more money saved up now to treat my grandchildren!
Well done Sheila, from all the team at Yorkshire Smokefree!