Sean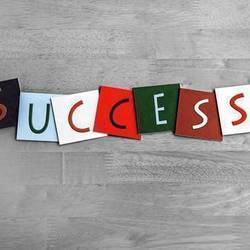 Congratulations to Sean on becoming smoke-free with the help of our Doncaster team!

Sean was inspired to join Yorkshire Smokefree after both of his parents were diagnosed with COPD. He saw how much they were affected by the illness and they encouraged him to minimise his chances of getting it later in his life by quitting smoking.

Our Doncaster team helped him prepare for his quit and Sean came to see his adviser for weekly support and advice. He told us that knowing he had an upcoming appointment was extremely motivating as he knew he would be taking a CO reading when he arrived. Sean wanted to prove to himself that he could keep his CO level low, and the readings were the perfect way for him to see how his body was healing after quitting.

The biggest challenges for him were avoiding cigarettes in the morning, after meals and in the late evening. However, Sean was extremely determined throughout his quit and whenever a craving struck he had a mint or toffee instead!

He told us: "It got easier as time passed."

Since stopping Sean has noticed the huge impact quitting has had on his finances. He is really proud he has managed to quit for good… and so are we! Well done on your hard work Sean, it's fantastic inspiration for other quitters.